Conquer the First 400 Chinese Characters
Designed for 4-7 year old multilingual children
Designed for international early-age chinese learners, the Maomi Stars App uses state-of-the-art game engines and artificial intelligence to deliver listening, writing and speaking practice in a gamified environment.
iOS APP DOWNLOAD
GOOGLE PLAY DOWNLOAD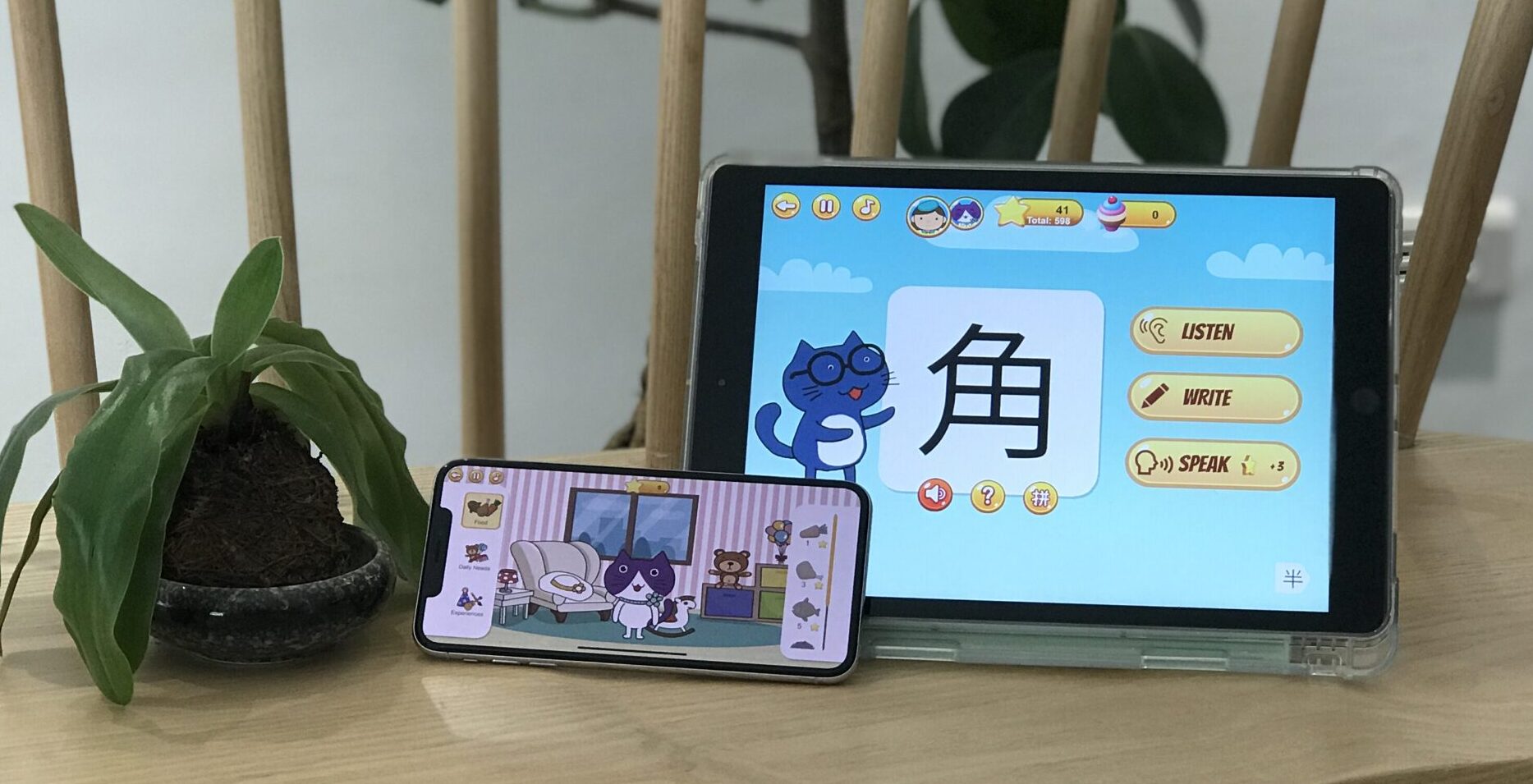 Read – Listen – Write – Speak
The design of the Maomi Stars App is based on research in cognitive linguistics to improve efficiency of logographic language acquisition for children. For example, we include a simple writing game because writing actually helps with reading!
Different Curriculums to Choose From
Developed through statistical analysis of popular curriculums, Maomi Stars App offers a range of word collections ranging from first time 4-year old learners presenting only characters with 6 strokes or less to our signature collection "Maomi 2021 Collection" with 335 words covering a range of these including numbers, dates, animals, foods, shopping, transportation and more!

There is also a special collection for children (and parents!) looking to memorize Zhu Yin symbols.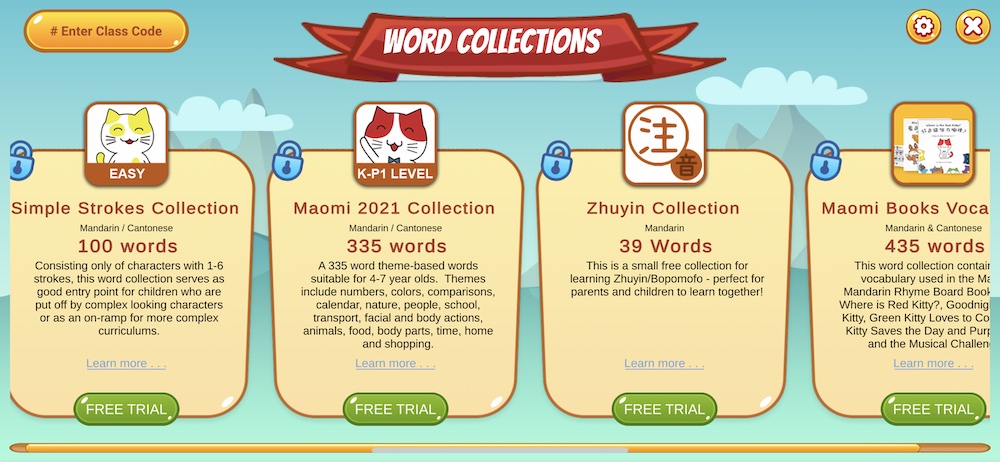 Signature Maomi 2021 Collection provides first 40 words for free-trial (no credit card needed, just download and play!). Simply pay US$12.99 to unlock the full set for a year.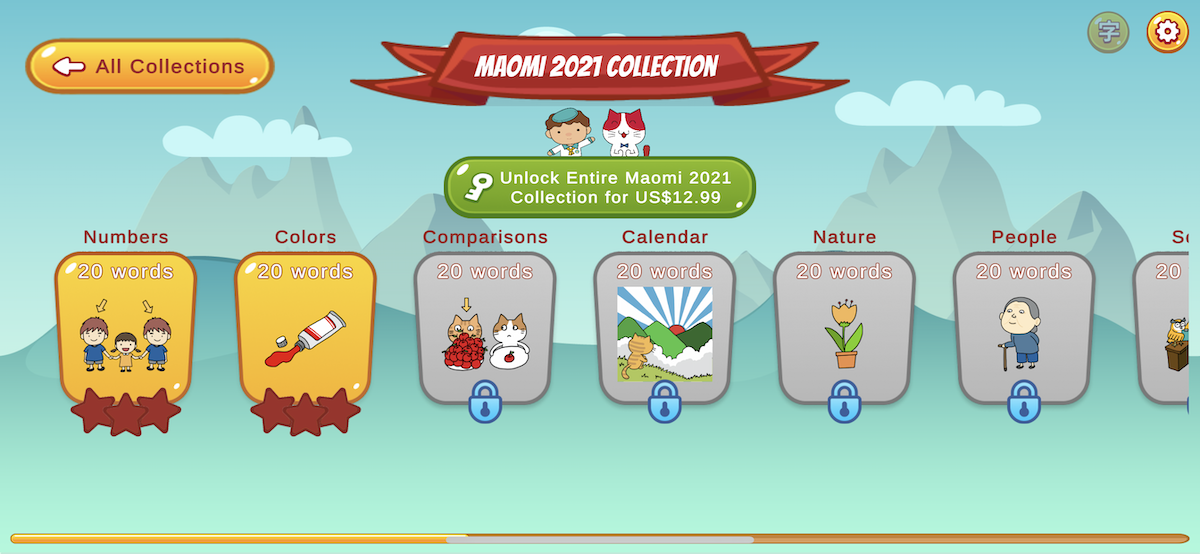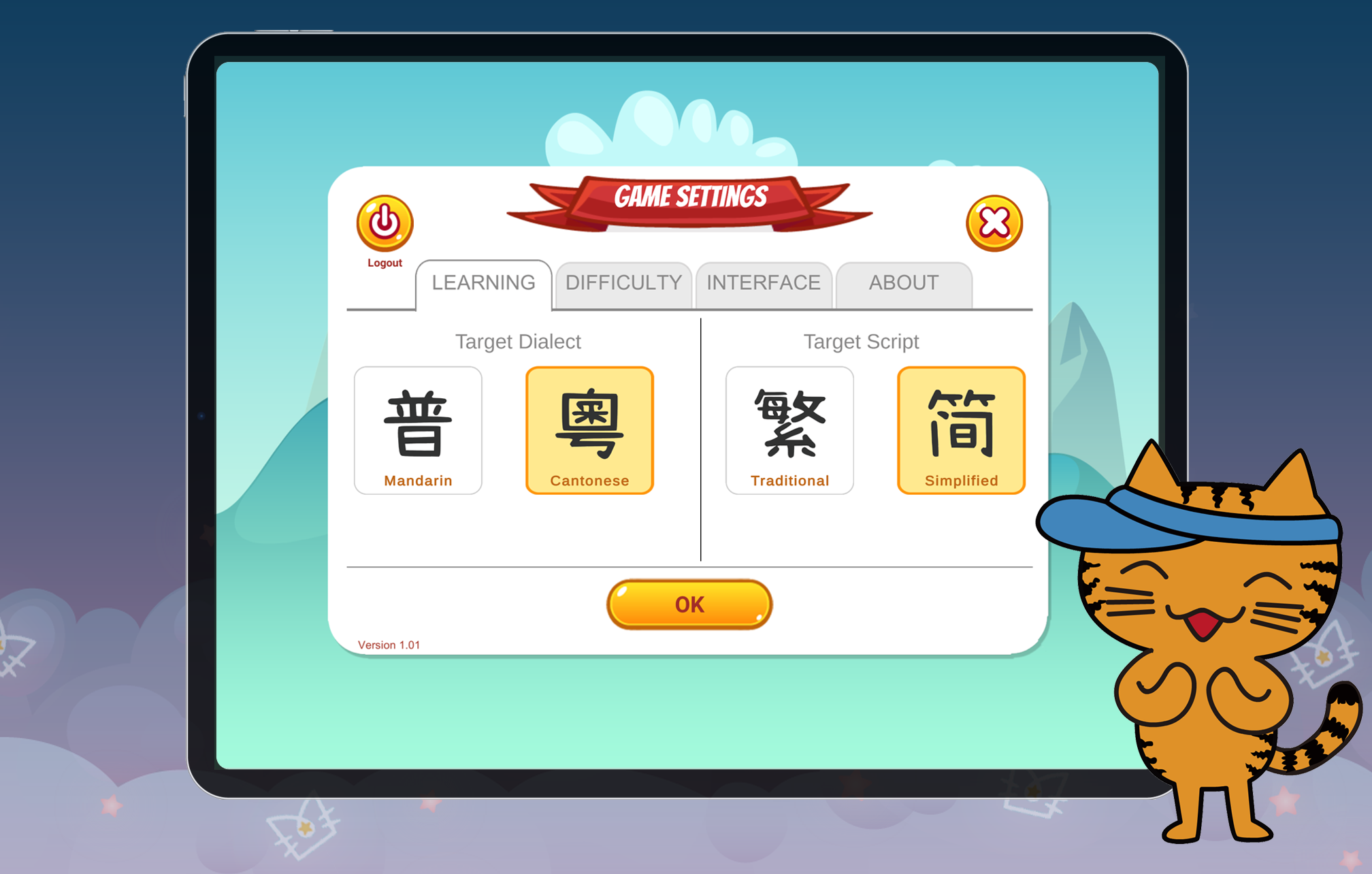 Traditional & Simplified Chinese
Mandarin & Cantonese Dialects
Many parents wish their children to be literate in both traditional and simplified Chinese but it is hard to find world-class resources that support traditional scripts.

In addition, many parents with heritage ties to Hong Kong or Southern China wish to preserve the unique cultural aspects that are associated with Cantonese dialect but often find resources scarce beyond mandarin.

Maomi Stars App is architected to support traditional and simplified scripts, mandarin and cantonese dialects and any combination thereof.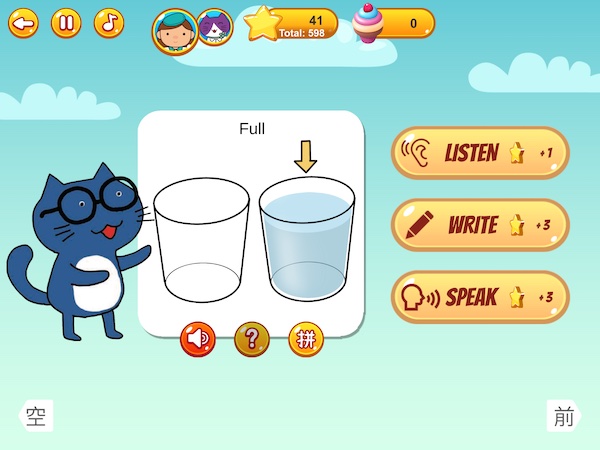 Meaning by Pictures
For children too young to read english, for many chinese characters we have a custom commissioned "meaning illustration" that can help develop a pictoral and intuitive understanding of what the word means.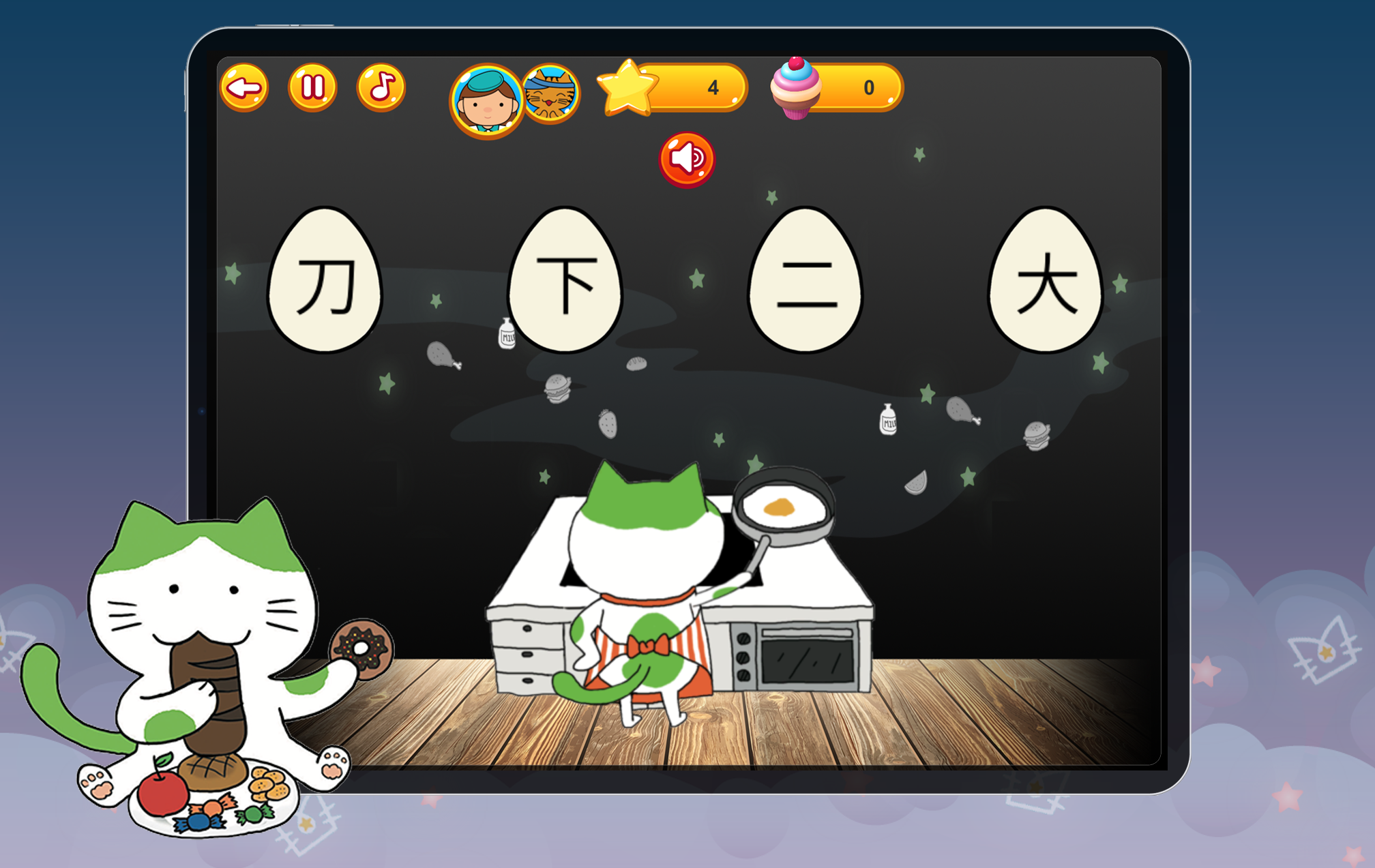 Listening Game
Through a series of quizzes, the game helps children get accustomed to seeing, listening and recognizing chinese characters. Fun animations and sound effects make it entertaining to play regardless of whether you get it right or wrong!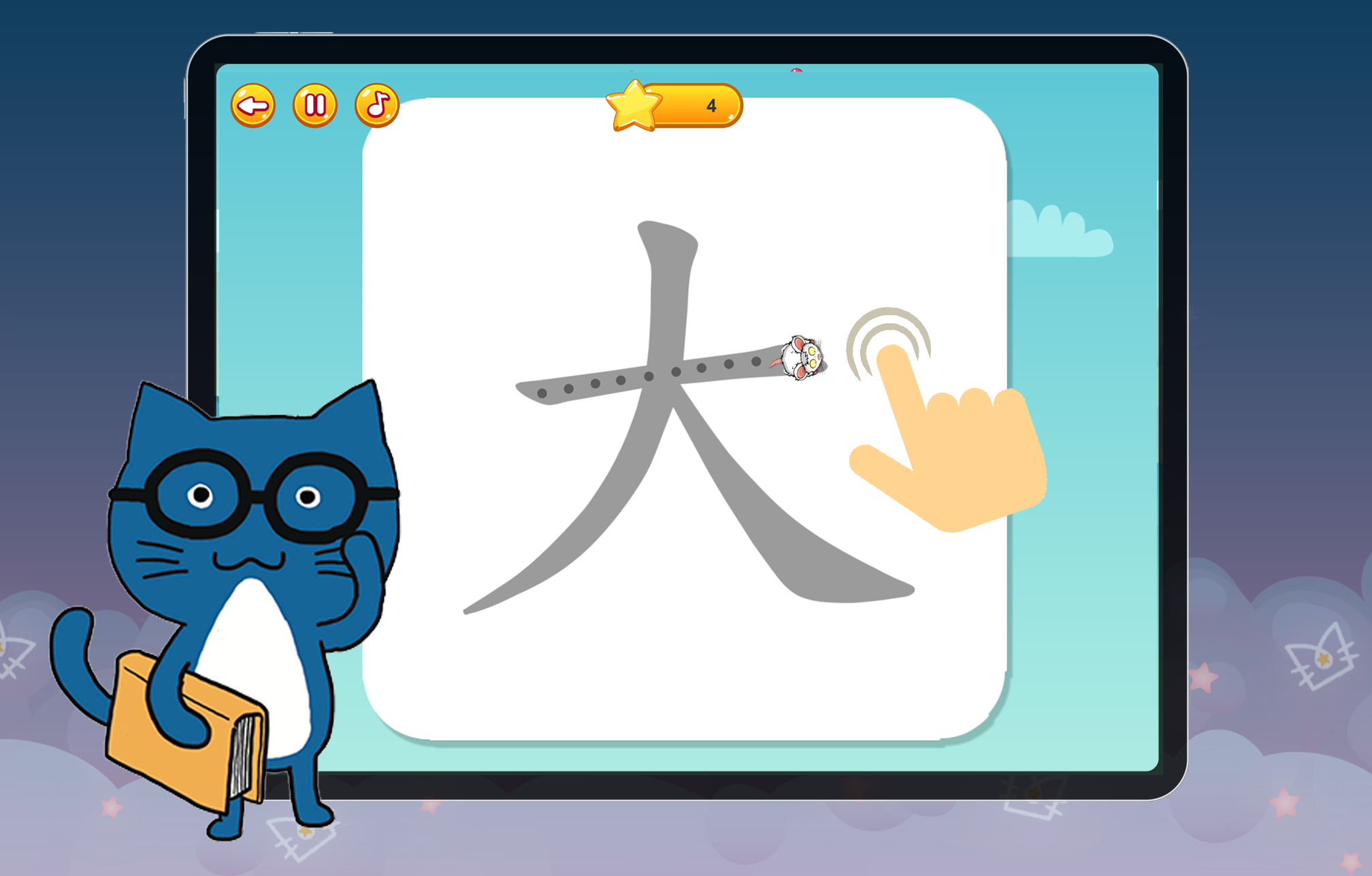 Writing Game
The correct stroke order is demonstrated by a mouse running across the character. The child can use their finger to follow the mouse to complete the stroke. As a second step, children will have to recall the stroke order and repeat the motion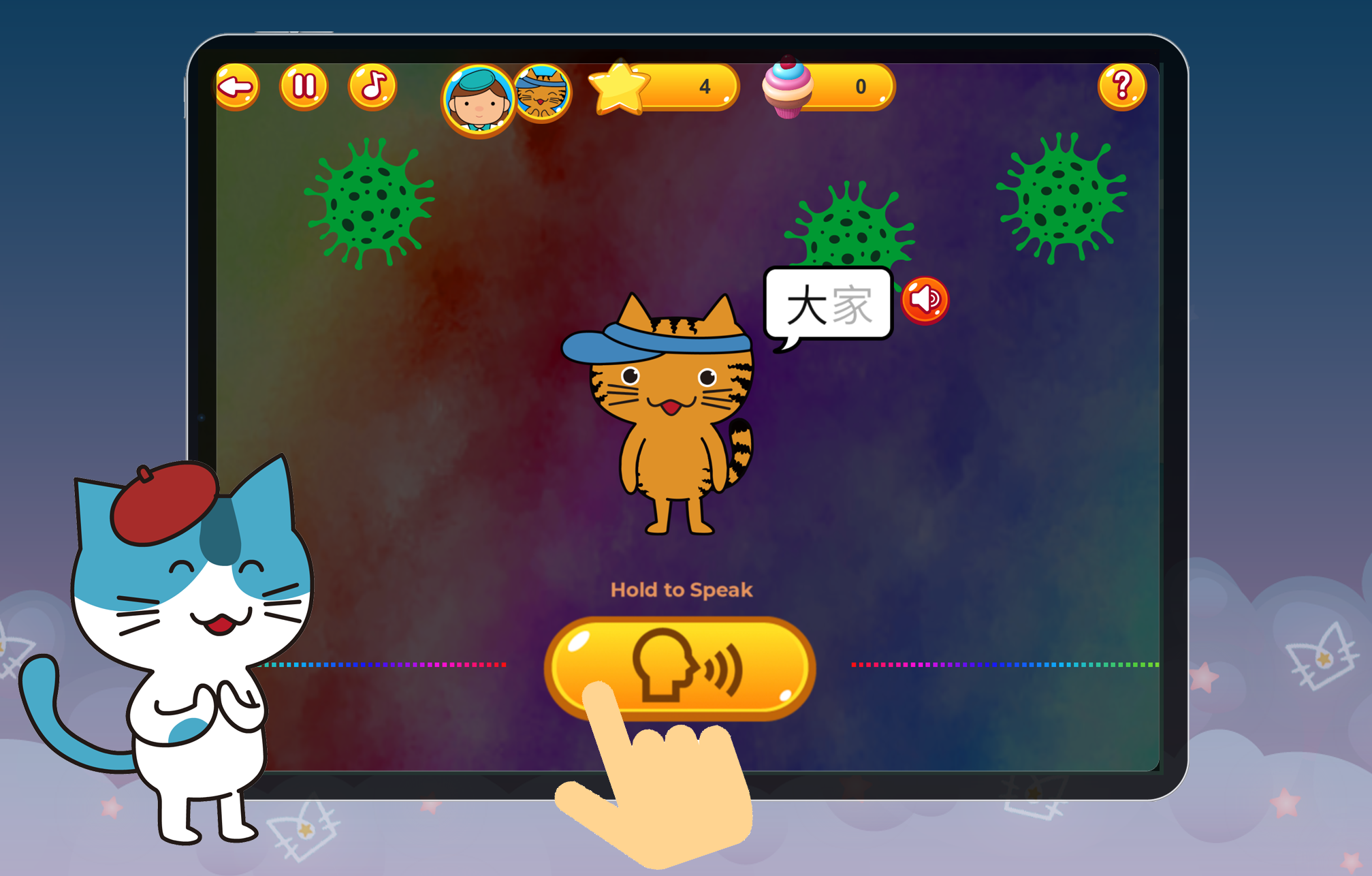 Speaking Game
Using state-of-the-art Speech Recognition technology customized for kids, even the most reserved of children will find a reason to press that button and start blasting away those germs!

The algorithm has been designed with some tolerance so young children can be successful, have a positive experience and motivate engagement.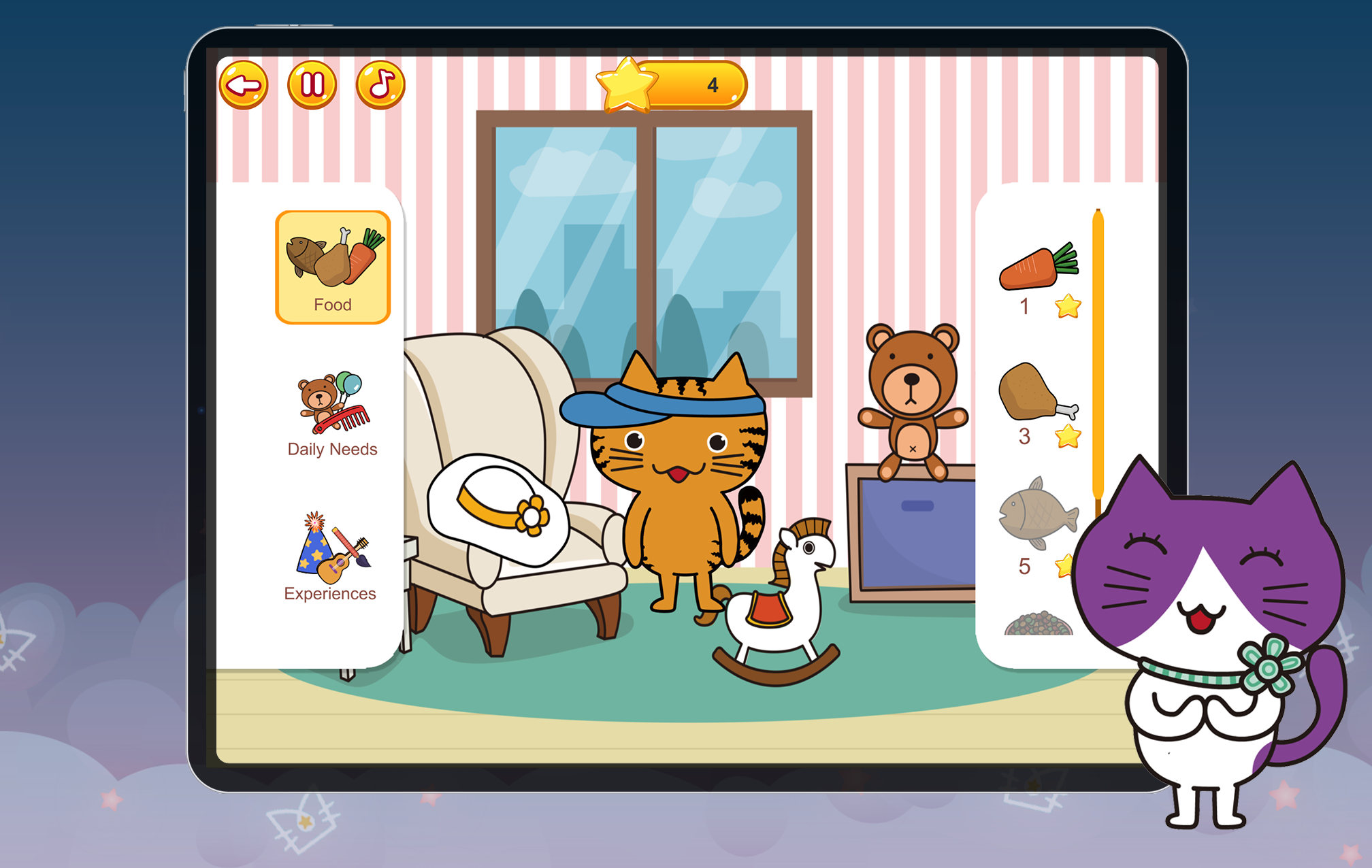 Earn Star Coins to Play With Kitty!
After successfully conquering 5 characters, the children will have a chance to win one of over 100 cakes to reward the kitties!
The children are fascinated by all the different cake flavors and designs, motivating them to conquer more words!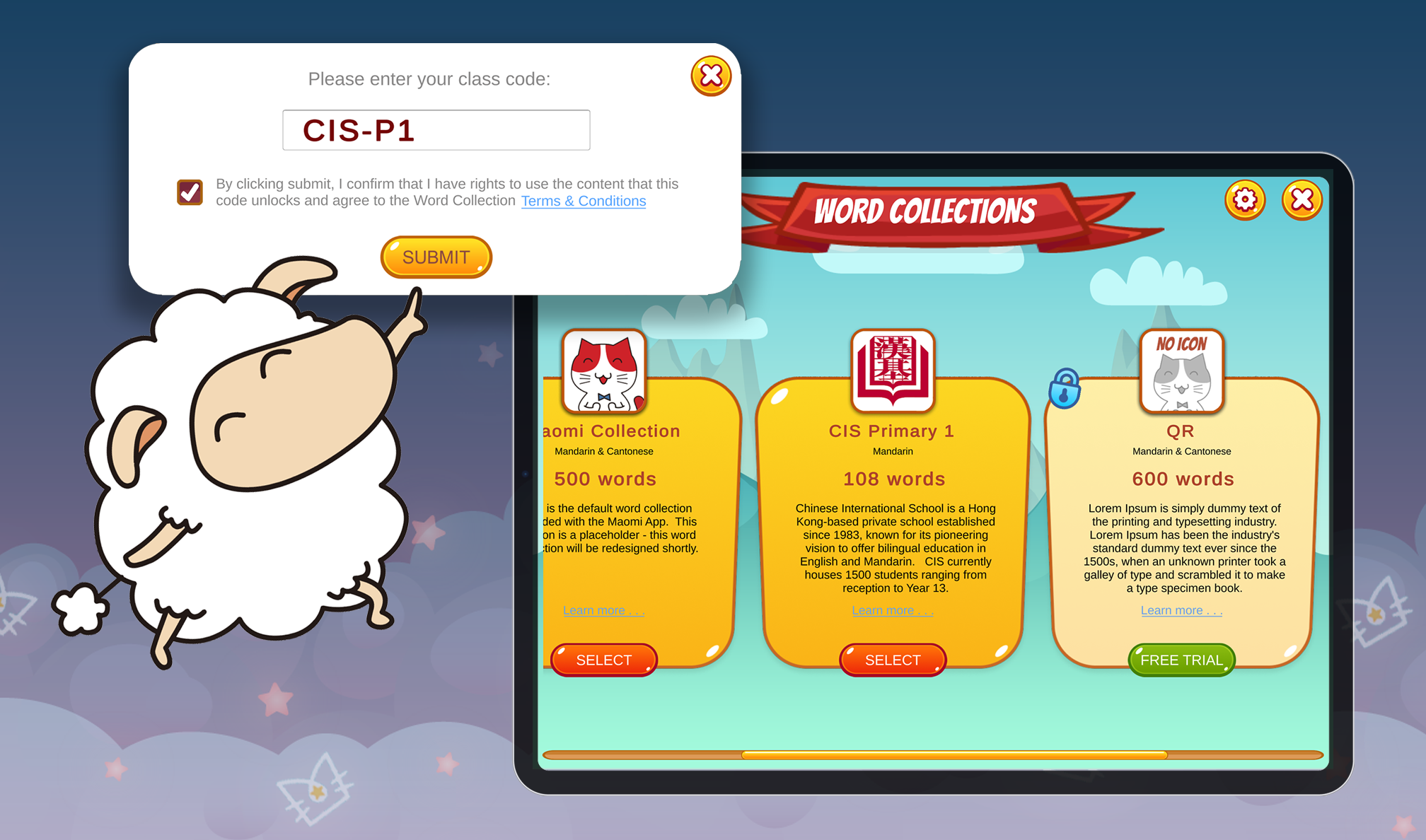 Customizable Content
The content inside the Maomi Stars App is customizable by teachers and schools so the vocabulary can be made to match what students are being taught in class. By issuing a "class code", students can play a teacher's custom word collection and the teacher can see the progress of each student in a special section of the app, just for teachers.

These features are in private beta and available to teachers who want to be part of the pilot program. Contact us if you are a school administrator or teacher and wish to join the pilot.
Teacher Pilot Program
What our users have to say
My kids love all things related to cats and they really enjoy the kitties in this game!
Jennifer
The AI speaking round is the highlight for my kids – they love blasting away the germs!
Amy
A great companion for curriculums like Sagebooks. I introduce new characters to my child from Sage but she needs more practice to remember. This is perfect tool to help her retention
Pui