Help Your Child Conquer Their First 400 Chinese Characters
For 4 to 7 year-old multilingual children
Designed for international early Chinese learners, Maomi Stars uses state-of-the-art game engines and artificial intelligence to deliver listening, writing and speaking practice in a gamified environment.

Our claim to fame so far include:Our

No. 1 iPad App
for kids 5 and under – Macao (22nd April 22)

Top 5 iPad App
for kids overall – Macao (22nd April 22)


Top 10 Apps
for kids (iphone) – Singapore (13th Oct 22)
for kids (ipad/iphone) – Hong Kong (13th Oct 22)
for kids (ipad/iphone) – Taiwan (8th April 22)

Top 10 iPad App
for kids 5 and under – Cambodia (10th April 22)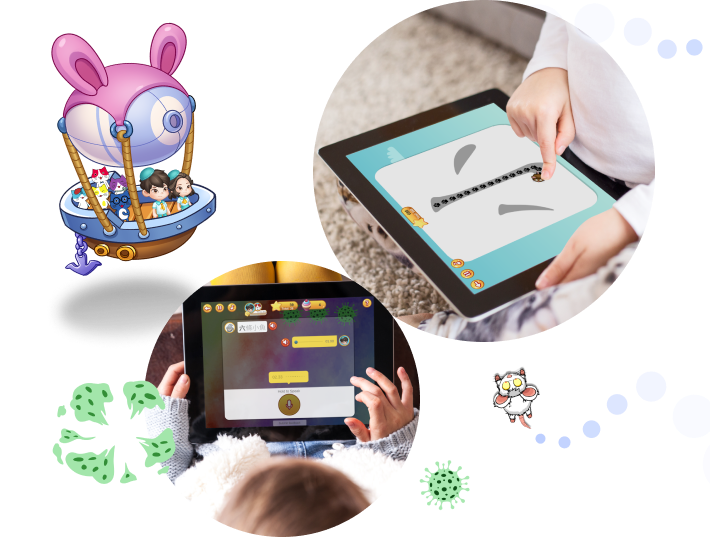 Buy a Maomi Stars App Subscription
Love the app and want to unlock full functionality for longer periods?

By purchasing a subscription directly from us, not only do you get a discount compared to subscribing in-app month-to-month, we will also be able to make your subscription fully portable across different devices (android vs. iOS etc.). In addition, we will also be able to more easily process refunds should you encounter any issues.
Buy Now in Maomi Shop
3 months
US $45
same price as in-app purchase
6 months
$90
US
$75
15% Discount vs. in-app purchase
12 months
$180


US $125
30% Discount vs. in-app purchase
Maomi Stars App Demo Video
See the Maomi Stars App in action with our app demo video
Built by moms for moms (and dads!)
We are parents too so we understand the importance of controlling screen time, preventing siblings from getting into each others virtual goodies and, most of all, creating a safe and child-friendly digital environment.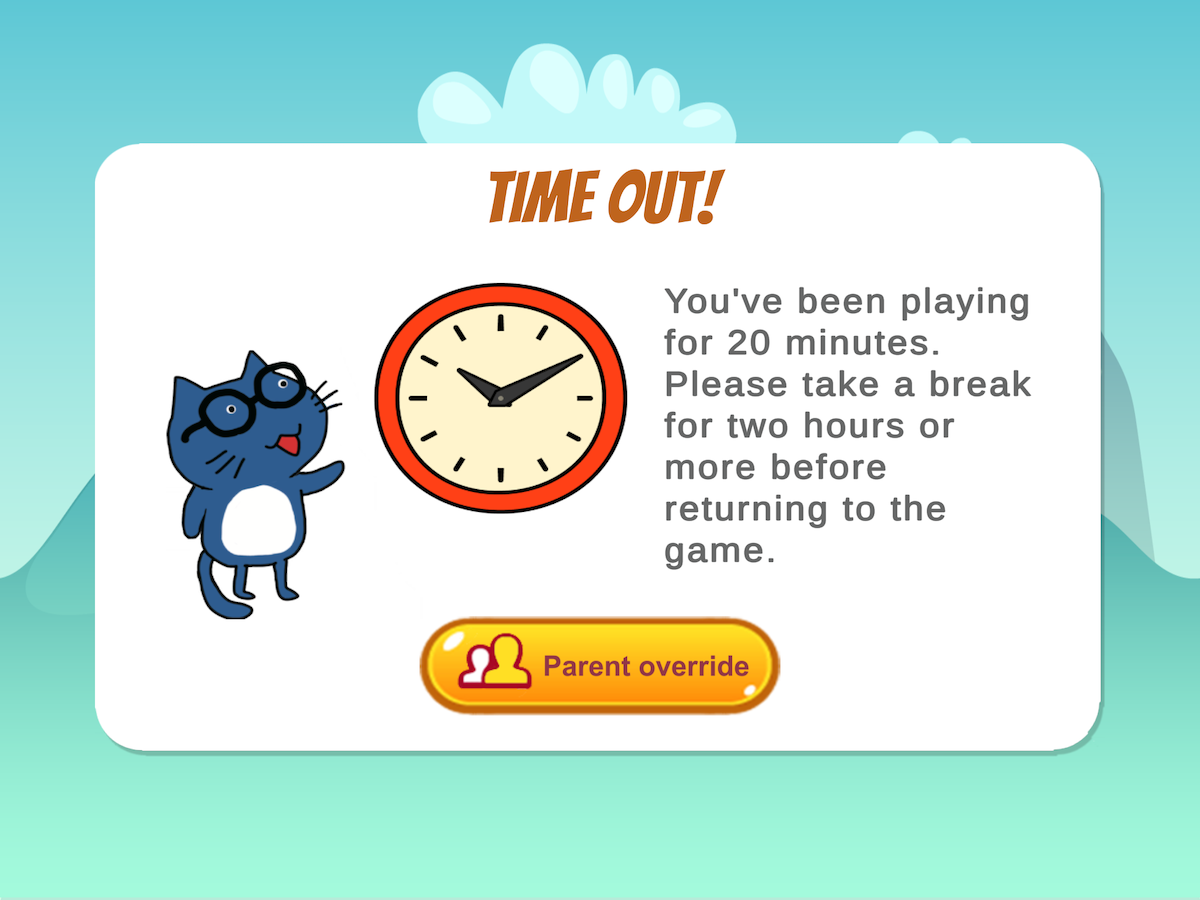 20-minutes screen time limit
It doesn't look like much, but this is one of our parents' favorite screens! Whenever we give kids a digital device, we worry about how we can get it back which is why we got you covered with our time-out screen.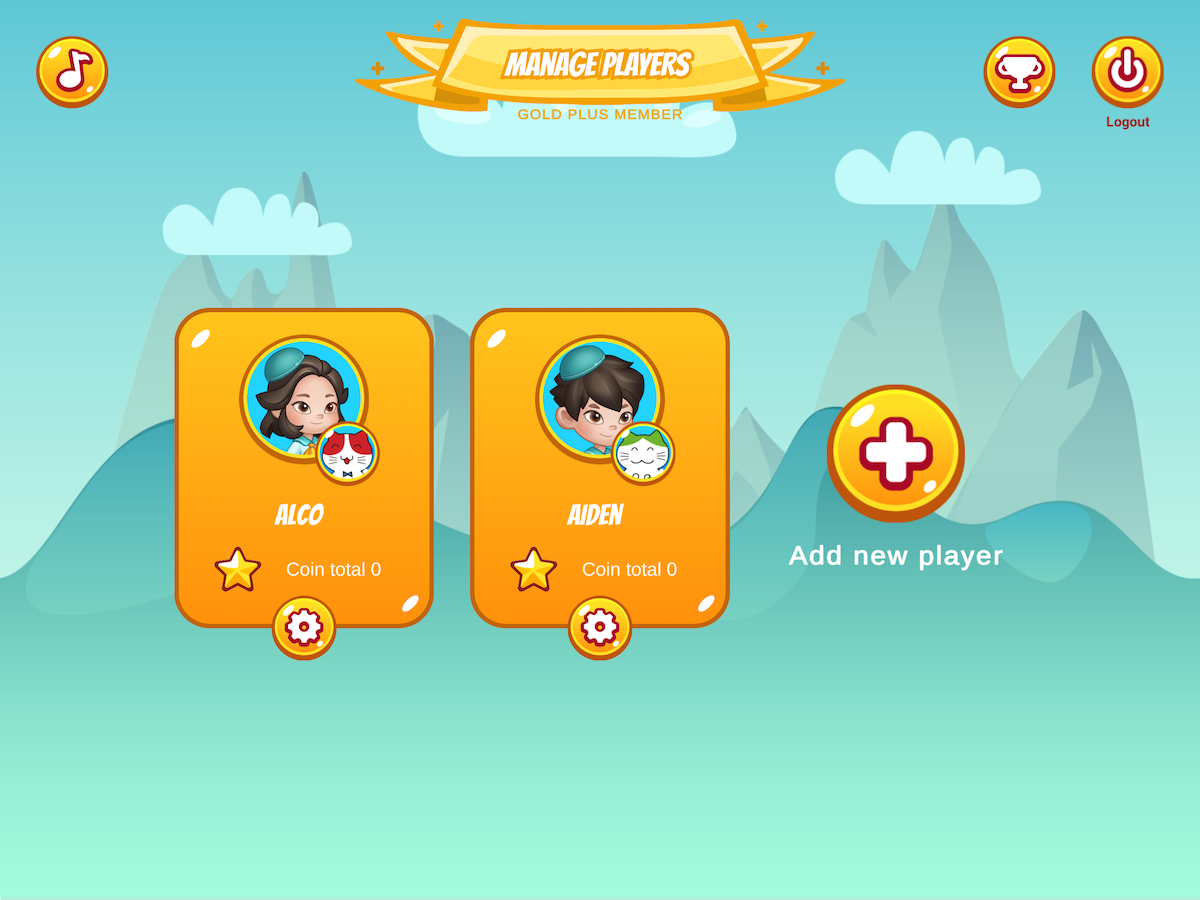 Multiple kids under one parent account
Parents have a lot to keep track of and it's a pain to have to remember two different logins for two different kids (and let's not even mention three)! Maomi Stars supports having up to 3 kids under the same parental account. (gold plus feature)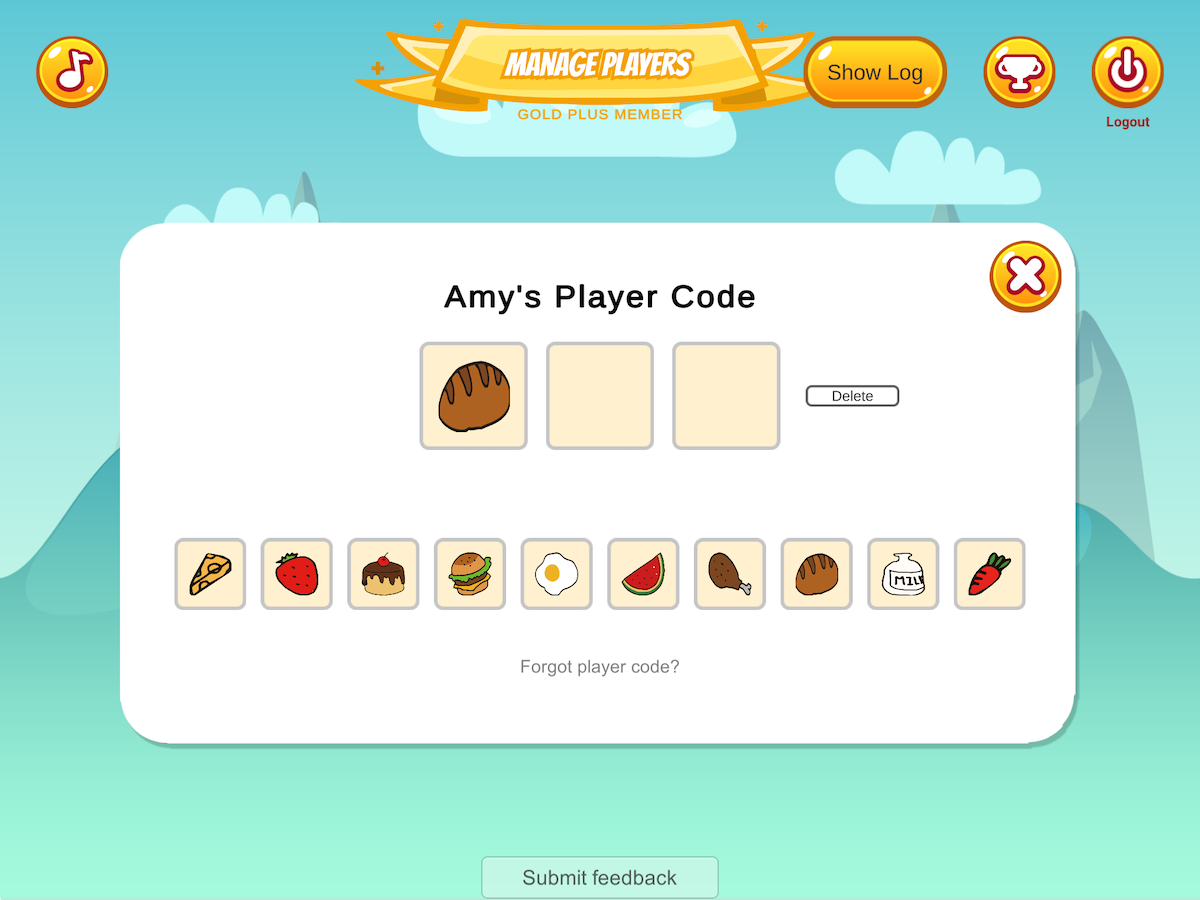 Sibling-proof Child-friendly account protection
Parents can set a "player code" for each child so kids can control their own accounts and parents don't have to adjudicate who-ate-whose-cake-and-who-used-whose-starcoins. (Trust us, we've been there! )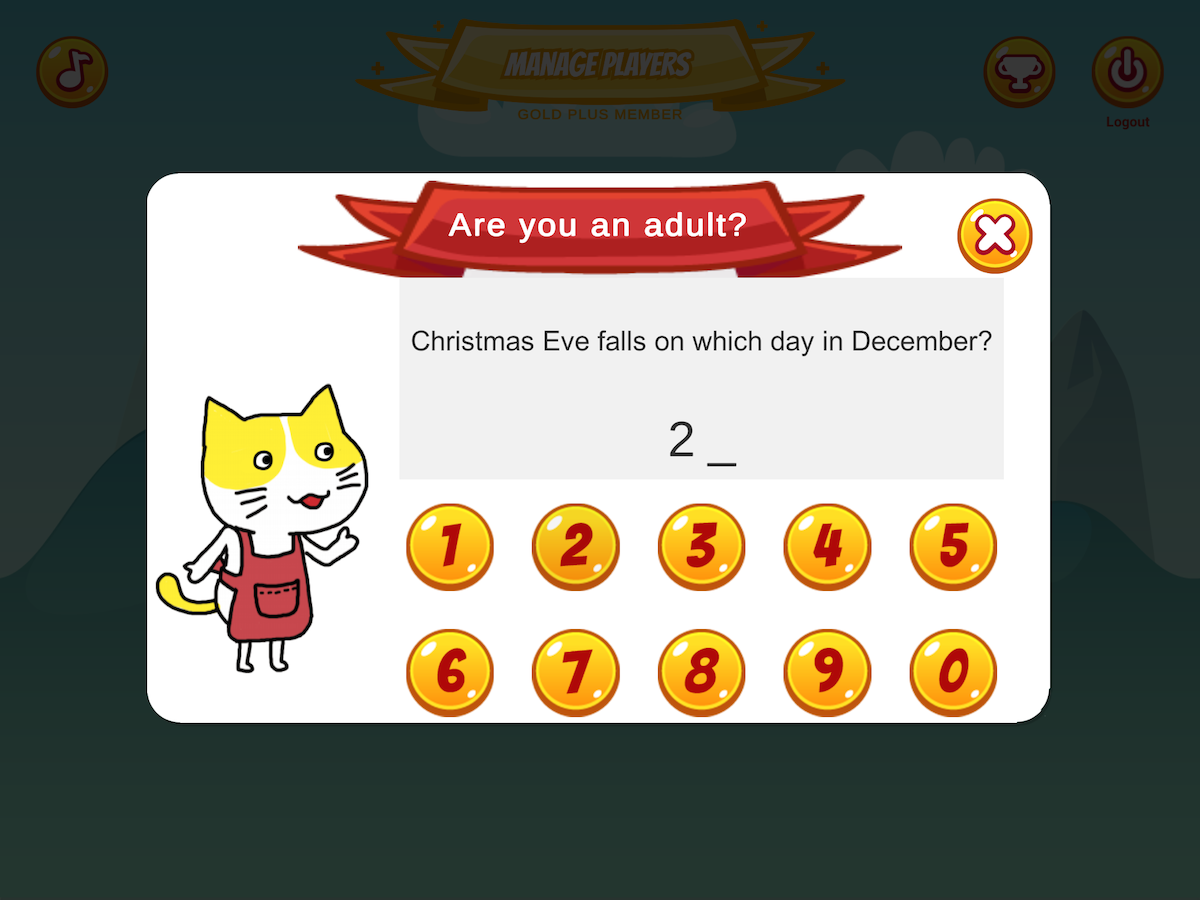 More control with parental gating
Changing settings, in-app purchases and over-riding the 20 minute screen time limit all require passing the parental gate.
Hear what other parents have to say!
We wanted to share some real testimonials taken from the App Store….
Great app for children to learn how to read, write and speak Chinese. Especially love the support for Cantonese language and traditions Chinese! My child loves earning stars and cupcakes for completing the tasks and she often wants to play the Maomi game.
Pandacat177 (Netherlands)

A great companion for curriculums like Sagebooks. I introduce new characters to my child from Sage but she needs more practice to remember. This is perfect tool to help her retention
Pui (Hong Kong)
There are so many fun apps for learning English, but not for Chinese until now. Great job and I hope you can continue to expand to offer different games and play options.
Mouseak (Taiwan)
Fun & Engaging Finally – a fun app in Cantonese (and Mandarin later)! My girls (age 5 & 7) love playing this. I like how they are exposed to writing (tracing strokes with their fingers) without realizing it. I like the speaking component as well – and how it reinforces the correct tones. The adventure part is cute too. My girls like to travel to different places on the map. As a parent, I like that there's an option for learning Zhuyin in Mandarin. I like reviewing it so I can read the Taiwanese Chinese books faster (I switch between Mandarin and Cantonese in my head). I limit screen time at home but I'm a tiny bit more relaxed if the app is educational and helps with their Cantonese / Chinese learning. I love the curation of the basic Chinese characters in the app. It complements their Chinese curriculum well. Thank you for creating such a thoughtful and engaging tool for supporting Chinese learning! Highly recommend!
CocoaCurry (Canada)
My son's absolute favorite Chinese learning game that he asks to play all the time! He loves the gamified way to learn new words, taking care of the kitties, collecting gems and CAKES and exploring to new worlds. And loves the positive verbal encouragement the narrator gives. I love its comprehensive approach to learning new words – from how the words are pronounced, used and written in proper stroke order. The recall / review aspect is essential too. And having Simplified and Traditional character AND spoken Cantonese options in one app is a serious dream come true. I can't say enough good things about this app!!
Aster-X Mama (USA)
My kids are enjoying this app, the content is very well structured whilst keeping it entertaining for kids to stay motivated to learn.
AudioBoost88 (Hong Kong)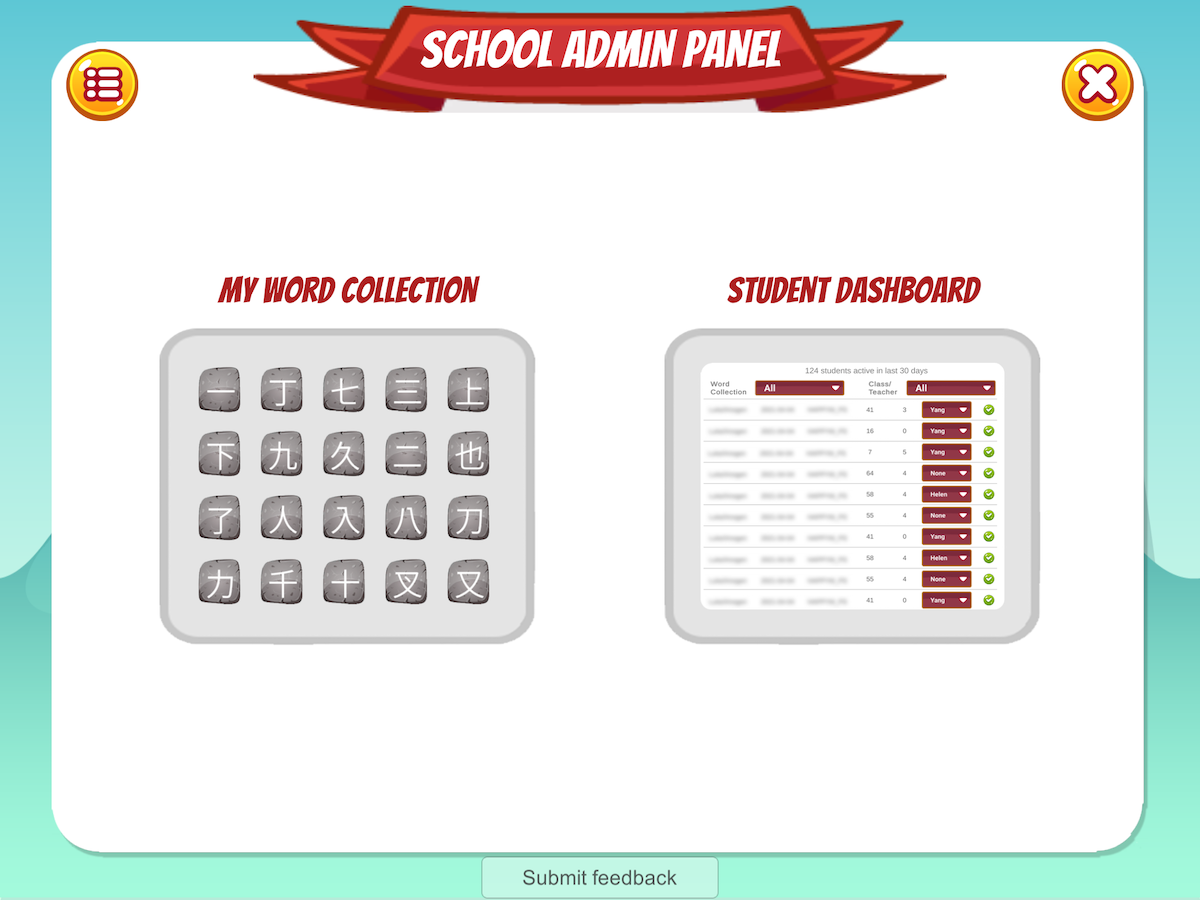 Maomi for Schools
(coming soon)
The content inside the Maomi Stars App is customizable by teachers and schools so students can use the words they learned in class. By issuing a "class code", students can play their teacher's customized word collection and the teacher can track the progress of each student in a special section of the app, built just for teachers.

These features are in the private beta phase. Contact us if you are a school administrator or teacher and wish to join our pilot program!
JOIN THE TEACHER PILOT PROGRAM