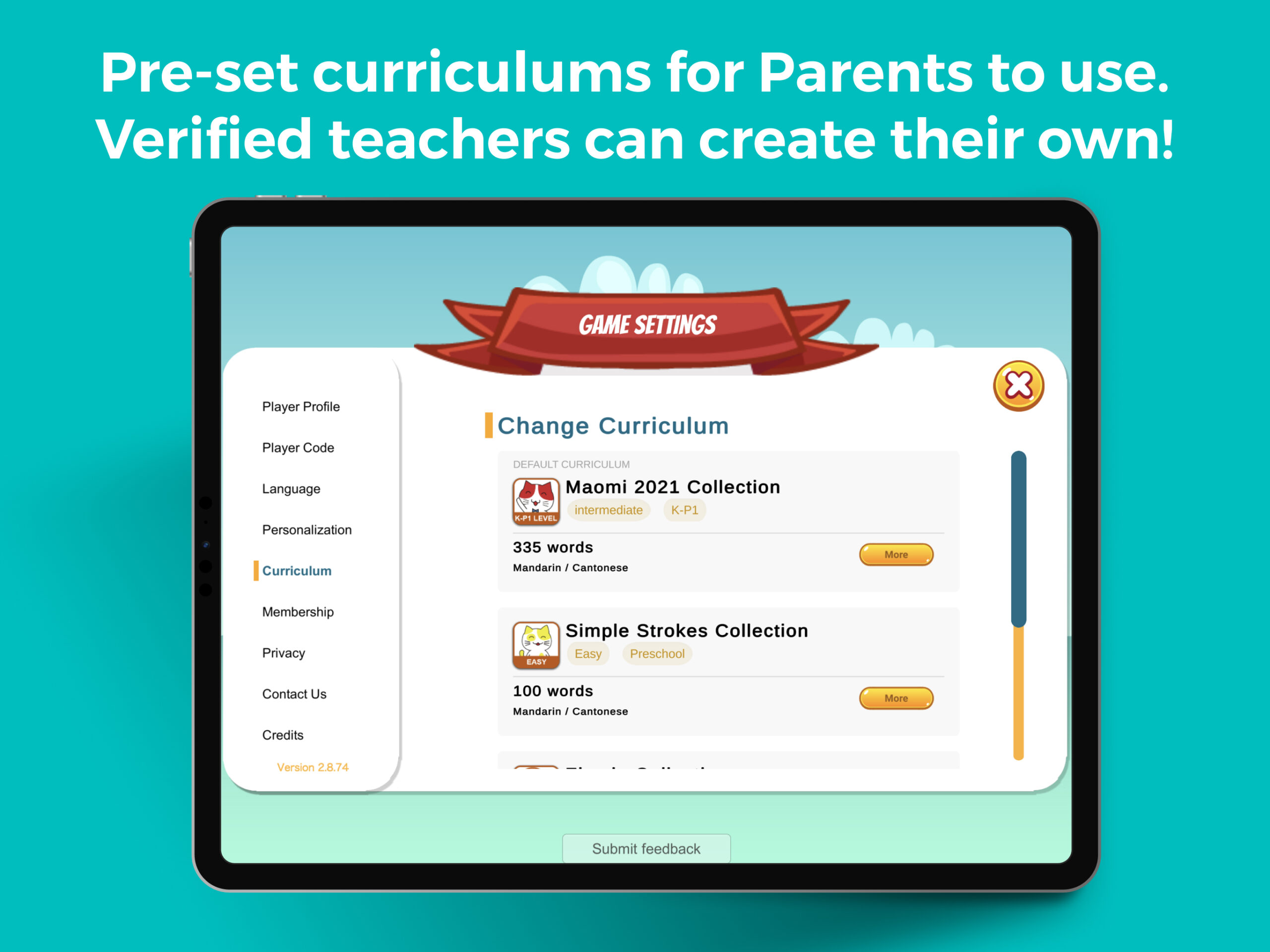 Last updated: 16 Apr 2022
When a new user registers for Maomi Stars App account, they are automatically set to the MAOMI 2021 Curriculum – this curriculum includes 335 of the most common words for Preschool to Primary 1 kids.
Did you know that you can change the curriculum so the words presented to your child is easier or harder depending on their level?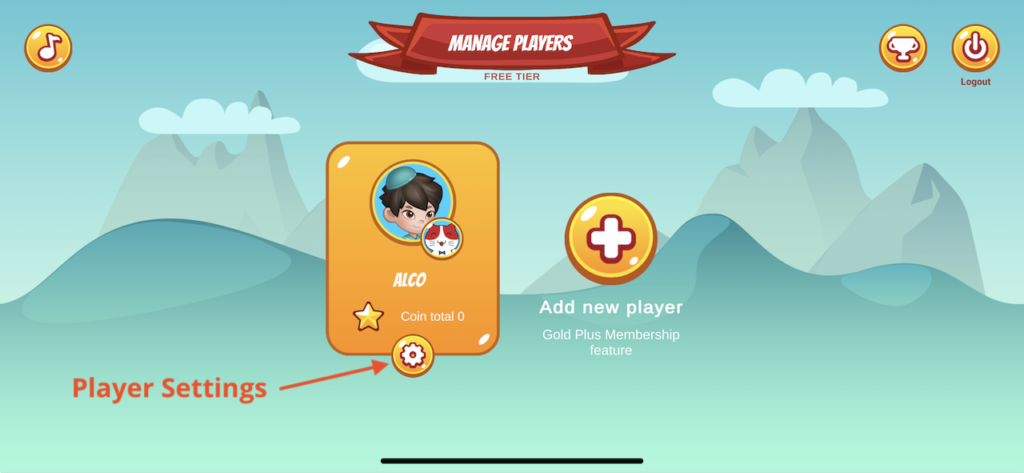 After you are logged in, you will see the "Manage Players Scene" as shown above. under each player, you will see a round "gear" button. Click into this to access settings for this player.
Once you are inside settings, choose "curriculum" to see what options are available. Below is a summary of what is available as of the writing of this post, but we are constantly expanding this list!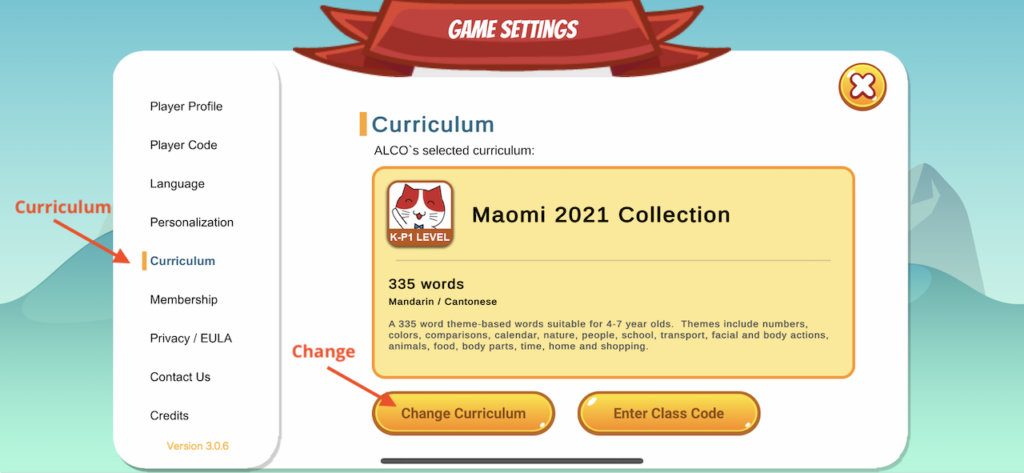 If you click on "change curriculum" you will see a full list of curriculums available to you.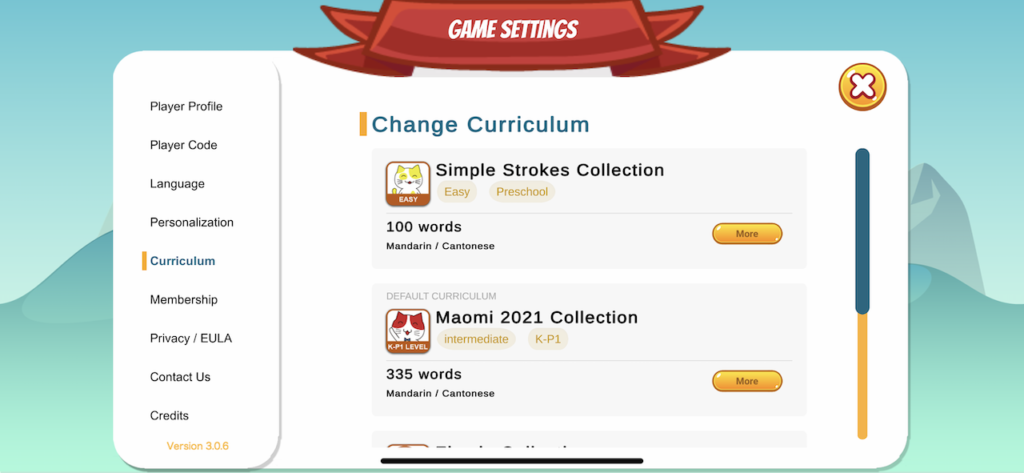 A curriculum is just a set of words in a given sequence to match different textbooks or educator's teaching materials. It is also possible to create and access custom curriculums via our School Subscription Package (coming soon).
If you have a silver membership, you will be able to access all of the words in all of these curriculums:
MAOMI 2021 Curriculum (default): This is our default curriculum and includes 335 of the most common words suitable for 4-7 year olds taught in leading schools in Hong Kong as well as in popular homeschool curriculums such as Sagebooks, Odonata and Quickread (四五快读). Themes include numbers, colors, comparisons, calendar, nature, people, school, transport, facial and body actions, animals, food, body parts, time, home and shopping. Some words in here have a high stroke count but are still included due to high frequency of use – if this is a challenge, then we suggest "Simple Strokes" below.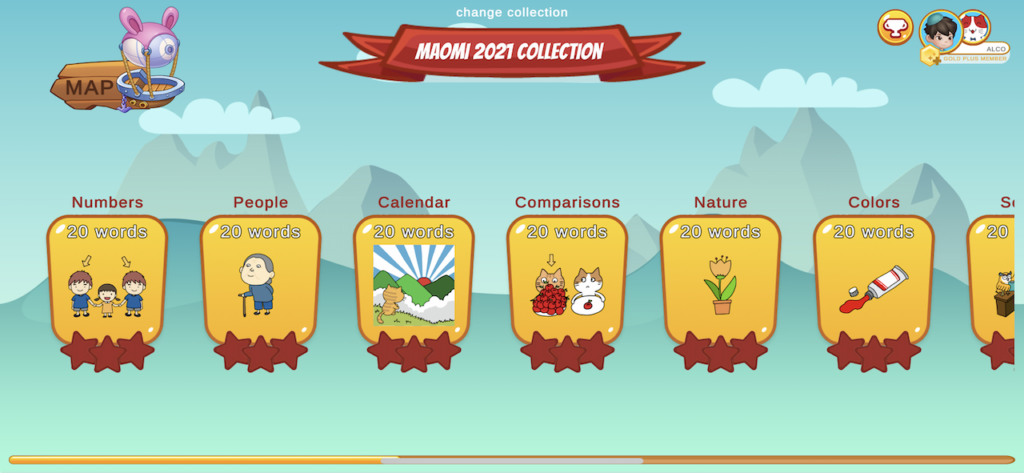 SIMPLE STROKES Curriculum: This contains 100 of the most common words comprising of 6 strokes or less. This curriculum is great for preschoolers or beginners who may not be ready to handle characters with high stroke count
ZHUYIN Collection: is a small set of 39 zhuyin phonetic symbols commonly used in Taiwan. Kindergarteners in Taiwan learn Zhuyin first and can chinese words using these symbols before moving onto learning actual chinese characters in primary school.
Maomi Books Vocabulary: This is a set of 435 words covering all the key vocabulary used in the first five books of the Maomi Mandarin Rhyme board book series. These are published in Traditional Chinese with inline Pinyin, english translations in the back and available to order online with worldwide shipping.
欢乐伙伴 Companion Word List: This is a set of over 800 words to accompany the Singapore national curriculum for primary school children published by the Ministry of Education.
If you are interested to work with us to release a new curriculum or to distribute a proprietary one for the students of your school / organization, please contact us!