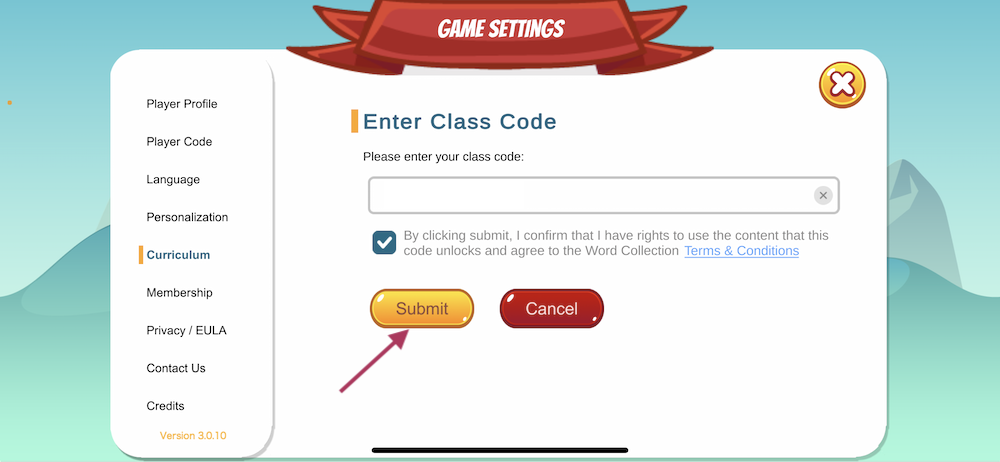 You may have received a code from your school, your tutor, a Maomi Stars Gift Card or from one of our online/offline publishing partners and wondering what how to use it!
A class code has embedded in it a number of different functionalities:
Curriculum: The class code will set your account to use a certain curriculum. This curriculum may be one that is publicly available to all users, or it may be one that your school/tutor has created for especially for you.
Membership: The class code may also have embedded in it a time-limited membership trial or a fixed-term pre-purchased membership that your school or tutor may have purchased on your behalf.
For new users
If you are a new user, then first go ahead to this page to download the Maomi Stars App from the Apple or Google Play app store.
When you open the app for the first time, you will be taken through a series of steps to create a new user account. In one of the steps, you will be asked if you have a class code (as shown in the image below). Enter your class code (please note that it is case sensitive) and you are off to the races!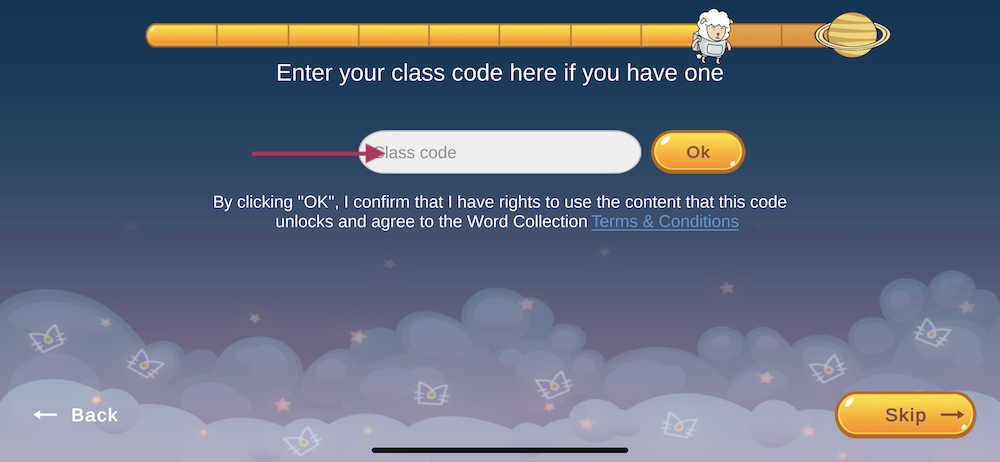 For existing users
If you already have an account, go to the Manage Players screen. Click on the "gear" button underneath the player name: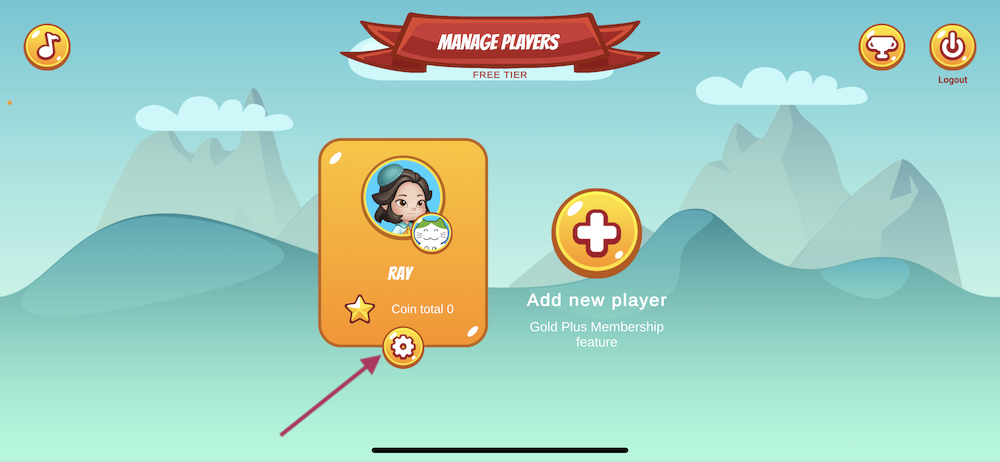 Click on the curriculum tab and then answer the parent-gate question: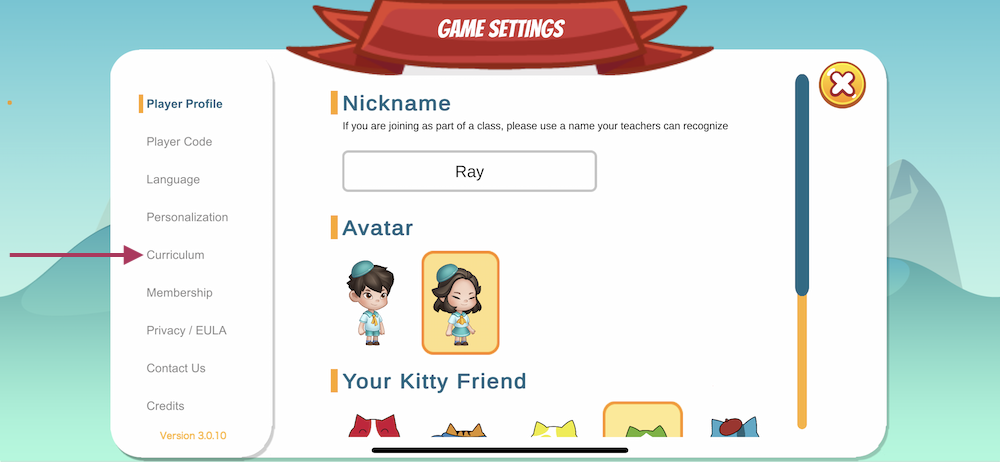 Click on Enter Class Code: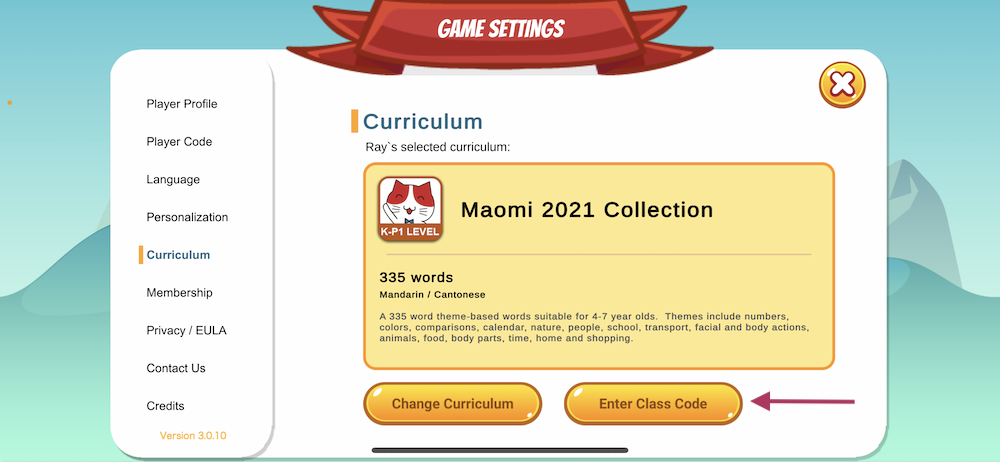 Enter a valid class code, check the checkbox then click submit. Please note that it is case sensitive!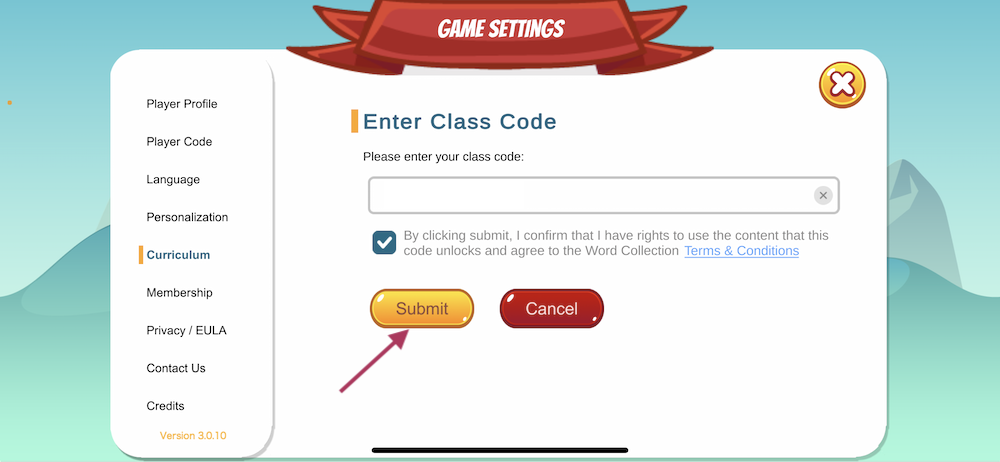 Done! Click on the Cross button in the top right hand corner to exit settings. Click "Save" when prompted to save your setting changes.
For Schools / Tutors / Publishing Partners who want to issue class codes
Download the Maomi Stars App, choose the "teacher" account type when you create your account. Follow the steps to create a teacher account, including registering your school / organization. We will be in touch on next steps. Alternatively, you can contact us using our contact form for more information.