MAOMI VOICE COMPETITION 2020
Calling Chinese-English Bilingual children worldwide to record voices for one of seven kitty characters in a mobile game planned for app store debut in 2021!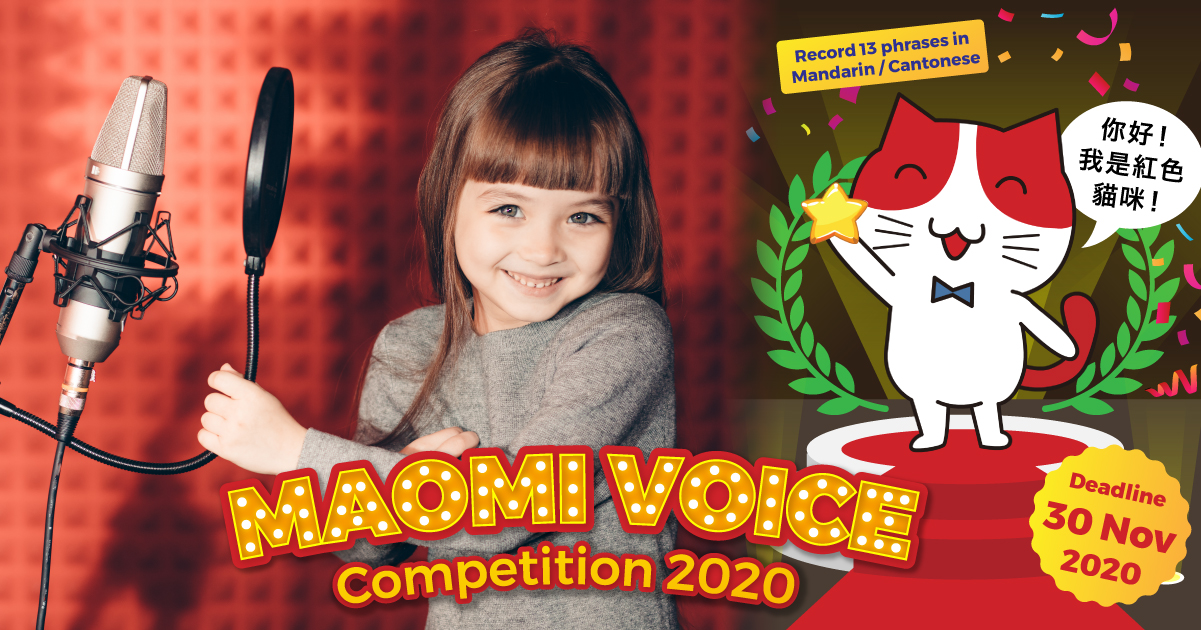 Easy 3 step process from comfort of your home!
30th Nov 2020 Deadline


Have Your Child's Voice Featured in a Mobile Game!
We are seeking 14 bilingual children to be voice actors in a brand new chinese learning game planned for debut on iOS and Android app stores in 2021. Instead of professional voice actors, we wanted to create an opportunity for kids to put their chinese to use, stand a chance of receiving an accolade and to hear their own voice featured in a game!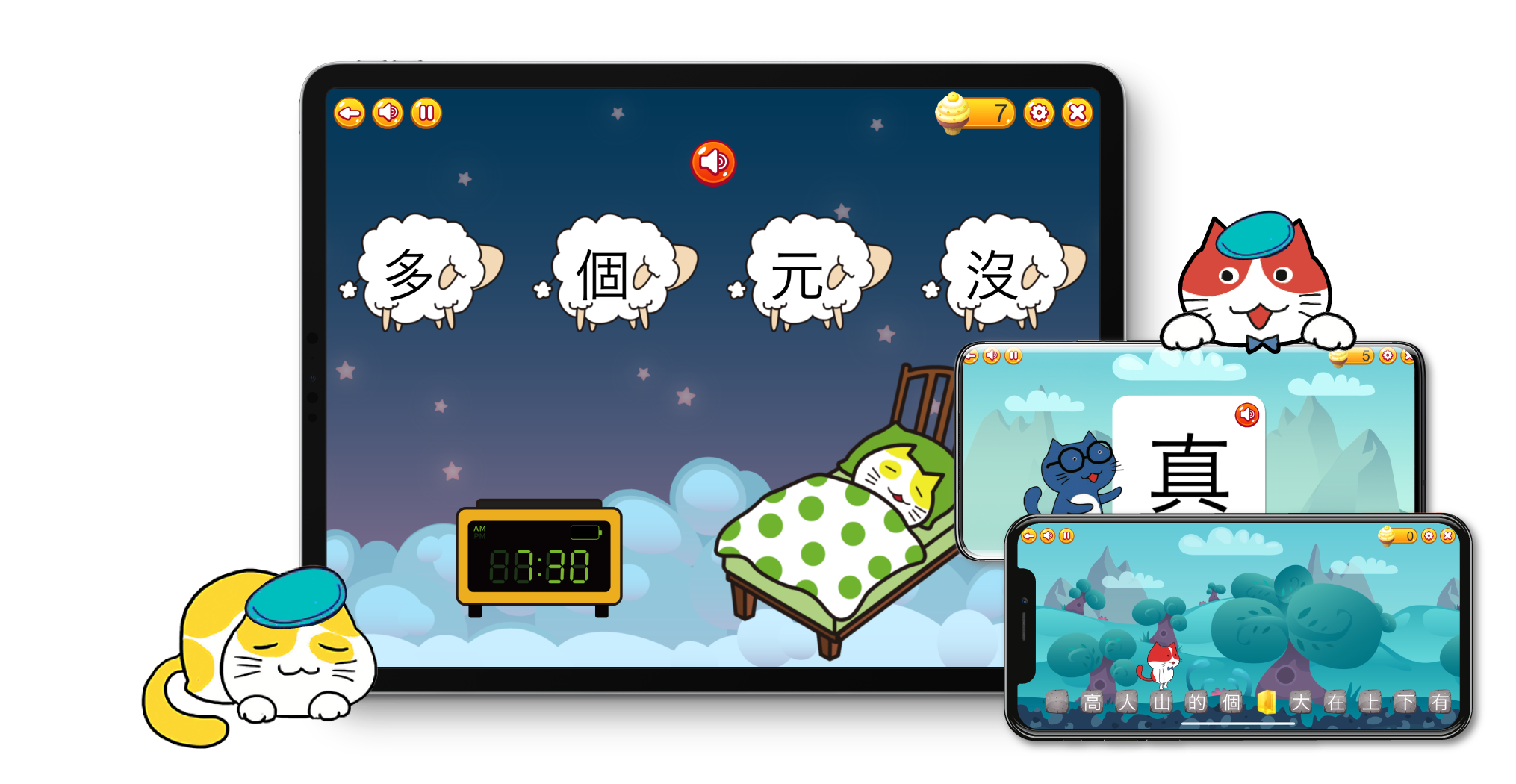 Featured in the game are 7 kitties with different personalities. For each kitty, we are seeking a Cantonese voice and a Mandarin voice so there are a total of 14 prizes to be won!

Competitors will be asked to record ~13 chinese phrases corresponding to their chosen kitty. Winners will have their voices embedded inside the game as the kitty's voice! Our plan is to repeat this competition every year so more kids can have a chance to become Maomi Stars!
How To Enter the Competition
Deadline: 30th Nov 2020
STEP 1: Fill in this application form
SUBMIT AN APPLICATION
STEP 2: Look through and practice the sentences here:
Cantonese Sentence List
Mandarin Sentence List
STEP 3: Follow and Like Maomi Stars Facebook page
STEP 4: Submit your audio clips via FB messenger, Whatsapp or Email (instructions here)
STEP 5: We will contact winners via email and announce in Maomi Stars FB Page in early December
Competition Rules
– Ages 12 or below
– Child must be able to speak clearly in Chinese (either Mandarin or Cantonese Dialect)
– Each child can submit entries for as many kitty-dialect combinations as they like
– Parent will be asked to give consent for recordings to be used in the company's products
– We hope to be able to use the submitted recordings directly – for selected winners whose recordings are too noisy, we may as for the recordings to be recorded again as a condition of becoming the winner.
– Please see detailed Terms & Conditions for details
Selection Criteria
– Accuracy of pronunciation
– Clarity of speech in both English and Chinese
– Voice suitability for chosen kitty's personality
– Quality of recording (low ambient noise, low echo)
– Priority will be given to bilingual children vs. children with only native chinese skills
14 Prizes To Be Won!
1. Winners will receive a special "You're a Maomi Star" Acrylic Kitty Trophy and winner's certificate
2. Winners will also receive a US$50 amazon gift certificate (or equivalent)
3. Winners will receive free use of the game app for 1 year from the date of launch
4. All winning children will be featured on our website as well as mentioned in the app credits (pseudonym ok)
5. Parents of winning children will be interviewed for an article to share their tips on how to manage chinese learning in multilingual families. The articles will be featured on our site and optionally distributed by our media partners' blogs and websites.
Please refer to the detailed Competition Terms & Conditions – should there be any inconsistencies between what is on this page and the Terms & Conditions, the Terms & Conditions shall take precedent.